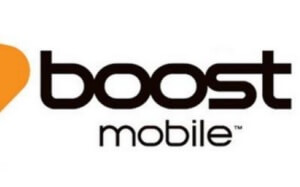 Boost Mobile does not have a 24-hour phone customer support. Instead they have "extended hours" phone support from 4am – 8pm Pacific Time (7am – 11pm EST). Best number to call is 866-402-7366.
Boost Mobile is a "low cost" prepaid wireless service subsidiary of Sprint. So you can also try to call Sprint's customer service numbers:
1) 866-866-7509
2) 888-211-4727
However Sprint also does not have a 24-hour phone support and works during "extended business hours" We recommend you always try Boost's phone number first!.
When you call either number, we recommend you ask for a Manager or Supervisor immediately to get your issues resolved faster and better. Also try to NOT explain why you need a manager – instead, respectfully repeat "Can I please speak with supervisor".
NOTE, that if you call Sprint's phone number, you may not get any help at all, because Boost Mobile has different system, with it's own clients database. However it may be helpful to contact Sprint if you have complicated issues.
Getting Help from Boost Mobile Customer Service
Customers who have subscribed to Boost Mobile Wireless plan or have a complaint or just want to get an emergency issue solved, the contact details provided here about Boost Mobile Customer services are genuine and are a faster way to get in touch with them.
Because of the number of customers who are using Boost Mobile services, the company has put in place several customer service options.
Firstly, Boost Mobile Support page is a platform customer can get answers to questions in regards to Boost Mobile's products and services. From general account management questions to queries about products offered to the available plans and service, the support page has everything that any customer will ever need to know. Commonly asked questions have also been answered satisfactorily from the page.
If you want to find Boost Media branch near you, visit the store locator from their website – https://www.boostmobile.com/#!/store/. From the page, enter your location's zip code and you can find all information on any branch you want to visit for customer support.
Writing a letter to their main offices is also a great option. Customer who wants to use this option can address their letters to Boost Worldwide, Inc, 6591 Irvine Center Dr # 100, Irvine, CA 92618, United States.
Sometimes directing your question to someone directly is the best thing to do. Faster responses can only be received if you either write an email, contact Boost Mobile Customer agent via online chat or just phoning them. Depending on the option you make, you will always be receiving responses directly from a person.
Sending questions of complaints via email is easy. If might not be the fastest way to get issues solved, but once you get in touch with Boost Mobile email customer support, there is a guarantee that their support team will provide answers. You can email them at crboost@sprint.com. Customers can also use the online email form – https://www.boostmobile.com/#!/framework_contact_us/. This form should only be used for general customer questions and not sending sensitive inquiries that will require the disclosure of account information.
Unfortunately, Boost Mobile has not provided their customers with a live chat support system. However, several phone numbers are available. Boost Mobile Customer support representatives are working round the clock, seven days a week.
For general support, call 1-866-402-7366
For mobile customer support and contact, call 1 888 266 7848
For Boost Mobile customer returns, call 1800 467 0890
Lastly, Boost Mobile customer can get in touch with their customer agents from the social media sites. Social media has become the fastest way to solve customer issues, and Boost Mobile customer service team are dedicated to ensuring their customers' problems are solved satisfactorily.
About Boost Mobile.
Boost Mobile is a service of Sprint PCS and operates ion Sprint's CDMA network. The company offers wireless phones and pre-paid services with no long-term contracts, credit checks or activation fees. Being among the most popular prepaid wireless brands in the United States, Boost Mobile boasts of approximately four million customers. In 2008, Boost Mobile was voted one of the 20 best companies to work for in Orange County.