How to Quickly Reach a Sears Customer Service Rep
Sear's call centers have an automated service that DOES NOT let you get to the rep by "pressing 0" or saying "Customer Service".
Instead, you have to follow the prompts to get to the right person.
Here is how:
1. Dial the Sears Customer Service Number: 800-479-5899
2. Listen the prompts and make your selection:
Press 1: Repair
Press 2: Delivery and Installation
Press 3: Mattress Concerns
Press 4: Assistance with Parts
Press 5: Home Improvement: roofing, siding, windows, doors
Press 6: All other inquiries
3. Once you make your selection, you will be transferred to a live Sears customer service representative.
Notice/Advisory to customers looking to BUY Kenmore Appliances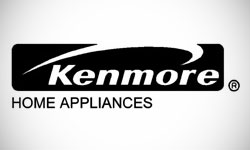 Before you buy Kenmore Appliances, consider that Sears is looking to sell this brand (the whole Kenmore line) to improve company finaces. Therefore, you service / warranty / parts situation with Kenmore appliances MAY BE in jeopardy. So think twice before you buy it… and maybe opt for other brand that Sears sells (Maytag / Samsung / GE / etc).
If you read business news, Sears Holding is not doing well. In fact to keep the company alive, they just recently sold it's Craftsman brand to Stanley-Bostich-Black&Decker for $900mil (which is about the same as capitalization of the whole Sears company).
Looking for a Different Sears Phone Number?
Sears Corporate Office: 847-286-2500
Spanish Speaking Customers (exclusive Sears phone number): 800-377-8634
Comments and Complaints for Sears.com: 800-697-3277
Comments and Complaints for Sears stores: 800-549-4505
Sears Customer Relations Hotline: 800-549-4505
Delivery tracking: 800-732-7747
About Sears
Sears is one of the oldest American chain department stores, founded in 1886. Initially started as a mail order catalog business, Sears opened its first retail location in 1925. Until 1989, Sears was the largest retailer in the USA, before Walmart surpassed the record. Currently, the company is the 5th largest department store in the US. Sears operates stores in Mexico and Canada.
Sears Products and Services:
Sears offers a wide range of merchandise including: apparel, shoes, appliances, electronics, tools, automotive parts, fitness, home goods, jewelry, outdoor and garden, baby and kids, appliances parts and more.
There is a wide range of home improvement services including: roofing, siding, windows and doors, bathroom and kitchen remodeling, carpet and upholstery cleaning, appliances repair, heating and cooling.