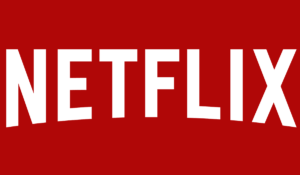 Netflix is known widely for their out of the box entertainment solutions that keeps all their users around the world glued to them at all times. Giving a fantastic option to see them all even on the go, Netflix has given such a great breather for those who never had the time to watch their favorite flicks or sitcoms at a particular time at home, due to a lot many private as well as professional reasons.If you're already a member of Netflix, there's a likelihood that you are enjoying the products and services they offer. Nevertheless, if for whatever reason, you are not happy, their support team are working round the clock and will solve your issues quickly.
Here're the options you can use to reach Netflix's Customer support.
The first alternative would be sending a letter to Netflix headquarters. So, if you are a fan of snail mail and would like to write a handwritten letter of inquiry, complaint or give feedback to Netflix, send it to Netflix, 100 Winchester Circle, Los Gatos, CA 95032. If you're looking for a customer service email address for Netflix, then you should consider some other contact options — they have not published an e-mail address for individual sales or customer relations
Another route to take if your concern isn't urgent is visiting Netflix's Help Center. From this link – https://help.netflix.com/help, there are written solutions to many common issues customers experience with Netflix. You can either use the search bar to search for a problem you may be having using keywords or phrases or use the 'common actions' to review some of the shared problems customers may be experiencing and how to get them solved. Such issues include updating email addresses, passwords, and account information.
For emergency issues and also for quick responses, you can use their Live Chat and phone support to start all customer service interactions.
If you are facing problems with your account, you can chat online through instant messaging with a real life Netflix customer service representative. To access this option, log on to your Netflix account and click the Contact US page – https://help.netflix.com/contactus?locale=en-US. You will, therefore, see the option to "Start Live Chat" on the bottom left of the page, along with an estimated wait time.
Calling Netflix' customer service representative is also easy. Existing customers can call this number – 1-800-585-7265. This service is available 24 hours a day. Potential customers who want to join Netflix can call their customer care agent using this number – 1-866-579-7172.
Customers can also get in touch with Netflix Customer agent by visiting their social media sites. Here they are:
About Netflix
Netflix is one of the most successful global providers of streaming films and television series in the world. Netflix started supplying DVD's ordered by customers in the United States in 1997 and later transformed allowing customers to sign up to their website to receive their favorite films and series. Initially competing with the likes of Blockbuster due to the quick and easy way to use their site, Netflix quickly shifted gears to the digital times, creating an application that would enable their subscribers to watch films and series on their TVs and computers. Incredibly prominent with people in America, the company branched out to other areas in the world, and their model is now available in the United Kingdom, Australia, New Zealand and other parts of Europe. The company's headquarter in Los Gatos, California, United States.