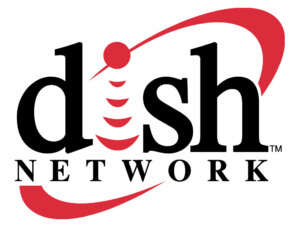 As Dish Network serves more than fourteen million customers at different locations including commercial and residential customers, the company wants to ensure their subscribers get the best out of their products and services. While the company strives to satisfy their customers, things might still go wrong at times. In that case, clients can get in touch with Dish Network customer service department that is committed to solving problems faced by their customers. This post has provided Dish's customer contact details to use anytime.Before Dish customers can try contacting their customer support using other methods, it would be appropriate first to consider visiting the support page from this link –
https://www.mydish.com/support
.
Depending on the issue you want to solve whether it's about learning how to use the receiver, trying to troubleshoot an issue or want to inquire about your account, the support center has clarifications to several concerns customers might have.
If, after reviewing Dish Support Center and doesn't find what you are looking for, you can consider other options.
First, you can write a letter to their headquarters. Write your handwritten letter of inquiry, complaint or feedback and send it to their Englewood, Colorado headquarters. The address is Dish Network Corporation, 9601 S Meridian Boulevard, Englewood, CO 80112. Remember, this options would be the best if you don't have an emergency issue.
On the other hand, sending queries and complaints via Dish customer email address is also possible. New customers considering to subscribe to Dish services or existing customers looking to solve problems with their Dish accounts and other issues can send them to feedback@customermail.dishnetwork.com. For corporate inquiries, use feedback@dishnetwork.com.
The fastest method to contact Dish customer support is to call or use their live online chat. Either way, you will speak or chat with a real person who can solve your issues quickly.
If you already have a Dish account and wish to talk to a customer care agent about any problems or issues in relation to your account or services that you receive, call (855) 318-0572
For sales inquiries, call 1 888-656-2461
For order inquiries, call 1-877-679-3696
Again, both new and existing customers can chat online through instant messaging with a real life Dish customer care representative. This is a great option for seeking help when you're experiencing problems with your account or if you want to find more information in regards to Dish's services. To access this option, visit this link – http://www.dish.com/contact/, and choose the option to chat online. Live Chat is available from 9 am to 11:45 pm ET, seven days a week.
Customer support through social media is another alternative. Here're Dish's social media sites.
Facebook: https://web.facebook.com/DISH?_rdr
Twitter: https://twitter.com/dish
Google+: https://plus.google.com/+dishnetwork/videos
Linkedin: https://www.linkedin.com/company/dish-network
About Dish Network
Dish Network is one of America's prominent provider of satellite television services. Founded 36yrs ago as a branch of EchoStar, the company started serving their customers by operating their brand name Dish Network in 1996, a year after the successful launch of their first satellite and has since become the largest television provider in the United States. Today, Dish Network serves more than fourteen million customers at different locations including both commercial and residential customers. The company operates their three divisions such as Blockbuster, DBSD North America, and Liberty Bell Telecom. Dish Network is headquartered in Meridian, Colorado, United States.