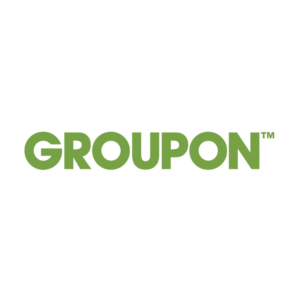 Are you looking for someone to help you with your voucher? Do you want to contact Groupon customer service team? Well, these questions commonly arise in customers' minds if they don't get the product or services they requested. But you don't have to worry anymore. This post will share with you guaranteed Groupon customer service contact details that will get your queries resolved quickly. Groupon has a highly professional and well-trained customer service team that is dedicated to helping you get the best out of their products and services.If you are new to Groupon, want to join and use their products and services but do not have an account and would like to know more about interesting deals and offers, visit their online
Customer Support
or the
FAQ
section which will answer most of your queries. To use the FAQ section, visit –
https://www.groupon.com/faq
, and to use the customer support section, visit
https://www.groupon.com/customer_support
.
Alternatively, where your issues are not resolved, you can follow the options to send them an email or use the snail mail. Both new and existing Groupon customers can send their queries, complaints and feedbacks via email to support@groupon.com. Existing customers who want to get their order issues solved via email should include their order number, the date of purchase, the email address they used to place the order on the partners website and the delivery postcode.
To send queries, complaints, and feedback directly to Groupon customer services team using the mail, address your letter to Groupon Inc, 600 W. Chicago Ave. Chicago, IL 60654.
Customers can also request a speaker from Groupon at an event. To do so, contact speakers@groupon.com. To apply for sponsorship, contact sponsorships@groupon.com. For media-related queries, get in touch with their email customer support at press@groupon.com.
Calling Groupon customer service phone numbers is the quickest method to get help. If you have a common question about how Groupon functions or how to get a refund, their customer service team is available by phone Monday through Friday, 9am to 5pm. While their phone lines are available only for a limited period, they offer extensive online assistance, which is available 24/7.
For general inquiries, call 888-664-4482
For questions how Groupon functions, call 888-373-5777, then press 5 to reach a human
For technical support, call 877-788-7858, then press 6.
Merchant customers looking to open a Groupon store can visit grouponworks.com and follow the instructions to get started. For merchant-related questions, customers can call 888-582-4354. This applies to whether or not you are selling goods through their site.
Social media is widely used for promotional advertising. However, they have also become an option to getting in touch with any company's customer service representatives. If other methods of contacting Groupon customer care department fails, visit their social media sites.
About Groupon
Groupon is an online e-commerce marketplace, which provides customers with information about deals that are available in their locality. These include deals on restaurants, spas, places of interest and many such offers that people might otherwise be unaware of. Groupon does this by offering discount codes, vouchers, and coupons to customers of various websites and stores. Launched in November 2008, Groupon offers their services in more than 28 countries. The company's headquarter located in Chicago, Illinois, U.S. As of March 2015, Groupon was proud to have been serving approximately 48 million customers in more than 500 cities worldwide, and featured more than 425,000 active deals globally.